THE NESCAFÉ CHAMPS LEYSIN
DATES for the 22nd edition: 6-10 MARCH 2013
The CHAMPS is more than just the oldest snowboard competition in Europe, it is an ever evolving event concept which unifies snowboarding, music and urban art.
Check out some great history moments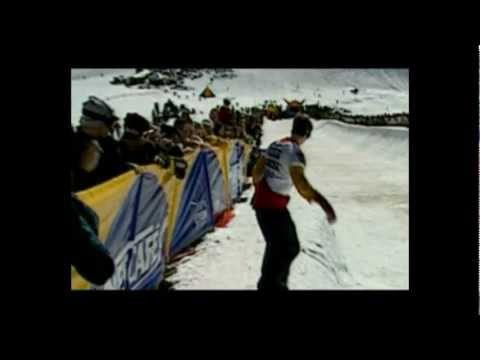 After 21 years of various affiliations, the CHAMPS is today part to the TTR World Snowboard Tour on a 5 star level. Attracting the world elite and young stars through a unique qualification system, the CHAMPS is shaping the champions of tomorrow.
Music has always played a very important role within the event and has become even more prominent since the creation of the PLACE TO BE, the concert and party location in Leysin.
In 2010, Urban Art was successfully added to complete the lifestyle experience for our guests. The energy and freestyle spirit of the Art and the Artists completes the triangle of self expression for the event.
These 3 elements combined together has totally seduced the public, media and also the event's  main actors (Athletes, DJ's, Bands and Artists).
Apart from the action on site during the event, another impressive aspect of the CHAMPS are the year round marketing and communication activities. With a substantial presence in Switzerland and around the globe the visibility is split between the general and core public.